It is pretty well known that the more a person does ultramarathons or marathons, for the most part, the quicker one recovers. Recovery from one's first 50 miler is nothing like the 10th or the 20th or even the 5th. The body figures out, bit by swollen bit, just what in the bloody hell was laid down upon its bones and joints and muscles and skin and how to look around and pick up the pieces. You've Humpty Dumpty'ed yourself over and over again and the king's horses and the king's men are getting quite good at this game.
However.
The rest of it, the head stuff, is weird and troubling and kind of common.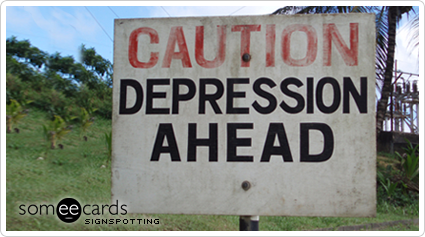 After an ultra, I have a day, maybe two days, of a kind of awesomeness. I'm tired. Blissed out. Exhausted. Content. And then, things happen in the brain and it all goes kaflooey. It doesn't happen to everyone. A few studies have even "debunked" the whole idea of feeling like crud after endurance races. I'm not convinced by one study – maybe familiarity with a mood test taken daily for weeks on end makes you feel better about your life in general, who knows.
At any rate, a scholarly search on this phenomenon gives me some great stuff to work with like theories about amino acid depletion and such, but that doesn't tell you the STORY. The story of feeling like a old bloated whale with arthritis who never lived up to Moby Dick's expectations and is likely to end up as lamp oil ASAP. The story that digs into why it might happen, with a little science as background but a lot of first person experience to bring it together in the flesh. I'll run through the stages, best as I have known them.
Stage One: Finish Day
So here we are. It's that first day, the day of the finish. There's a few hours of just shock. You walk around a little bit, making sure you're warm and fed (if hungry, though that can take hours to come back normally, too) and not bleeding all over the place if you took a trail stumble or bashed up your feet. Mingled with that shock is some bliss, coming from endorphins and a general sense of accomplishment. People are probably telling you 'great job' and 'nice to see you out there' and stuff like that. What happens from here on out varies, depending on the length of the event and the time of day you finished. After a 100 I generally fall asleep mid-day, often during the awards ceremony. After a 50, it's evening-ish already and all you need to do is try to eat something and get back to where you're sleeping.
Stage Two: Sleeping
That night of sleep can vary as much as any night of sleep can. You could toss and turn in pain and get little rest at all, or you could sleep like a baby on benadryl with possible short interruptions for a muscle cramp here and there.
Stage Three: DOMS day(s)
The next stage is a lesser version of immediately after the event. You're sore, a bit stiff, a bit hungry, and still basking in the congratulatory glow. Maybe you're back at work with a tan and some trail wounds and someone there actually gives a shit about your weekend. But at this stage, the glow is fading. The muscles are beat all to hell and while they feel better by the hour, the real damage will take weeks to repair.
Stage Four: FML
Ok, so now you're in the place we came here to talk about. Song lyrics appear in your head full of melancholy: My head is an animal. It's empty in the valley of your heart. That kind of stuff. Your body is well on its way to repair, though it has a long way to go. You get out for a run, or two. It feels ok, or it doesn't. Sleep is better. Legs aren't as twitchy. But you, in your head? You feel like that event was a mirage. It barely happened, the pain was barely perceptible, the joy was fleeting, and it seems like you won't feel that excited about something again for a long time, maybe ever. THAT'S IT. It's a funk, or its depression, or its the suck, and you're in it.
Why does it happen? Here's a theory, cobbled together from research and experience (my own and others'). Firstly, some people are more prone to this than others, and those people often seem to have general issues with "lower" moods throughout their life. They aren't necessarily what you'd call full blown depressives, worthy of medication. I'm simply talking about us who get a little anxious, get a little nervous, get stomach pains, get a little obsessive. The sensitive people. It seems we get that post-event funk/blues/suck moreso than others.
So that's the correlation, but the causation could be something more real and simple: amino acid deficiencies. See, brutal and prolonged exercise really hammers on a few key amino acids like choline, but depletes them all to some degree, including tryptophan, tyrosine, and phenylalanine. Those three are required to make your happy chemicals serotonin and epinephrine. So there's one of the big theories. The combination of a person with melancholic tendencies coupled with a huge hit on key nutrients = FUNK. Serious funk.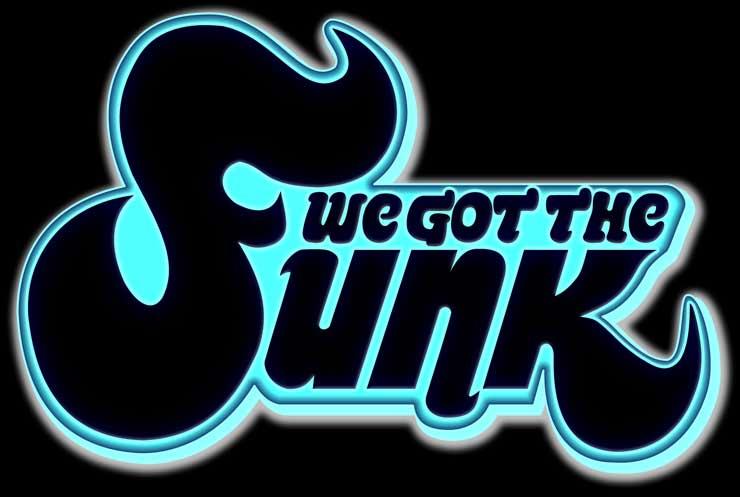 Now what? Basically, wait it out. Feed the amino acid machine – eat great quality food: eggs, sustainable organic meats, cheese if you want, sardines. Get your levels back up to normal, the real food way.
And, don't beat yourself up if you engage in guilty pleasures. I'm known to abuse a little of the chocolates during this time, and snack food in general. I just need to remember to eat good protein and sleep lots. And it will end. Really.