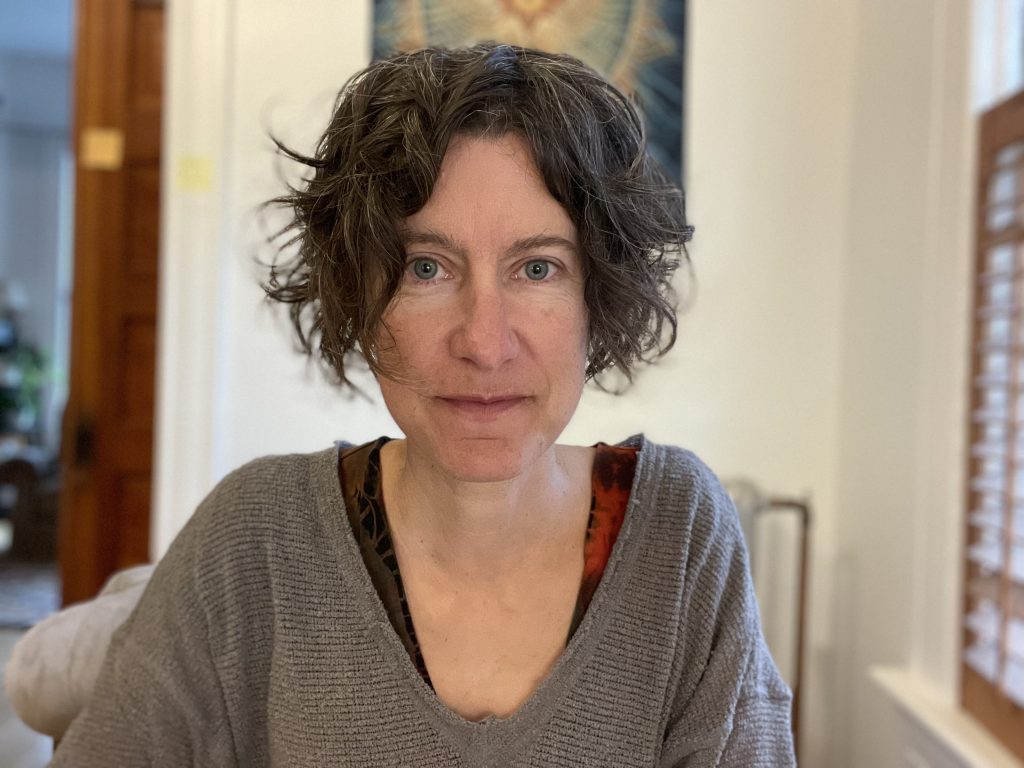 Since the end of 2014 I have been on a winding, weaving path to Self. I don't take that lightly, yet I hold it lightly. This path has taken me through immense transformation from what was careening toward a place of stuckness to 2 new states and expansive loves in the human and spiritual realm.
I'm open and kind, delighted and deep, trusting and easily amused. I've had my heart broken so thoroughly I feared I'd never come out of the well of grief and bewilderment. And still I love, for love is who I am. I've had the experience of rebirth into an initiated woman of heart-strong power, a woman with a gift and a vision to share that gift.
My gift contains the ability to hold a brave space for others so that they may explore their own healing. I am not a healer; I am a guide and facilitator and container. I do this with somatic coaching using the Internal Family Systems modality and trauma-informed therapeutic practices. I am ever-learning and adding skills that deepen my connection with clients: Resonant Language, Inner Relationship Focusing, Somatic IFS, Life Coaching, guided meditation and more.
Other tidbits about me? Quantifying a human is tricky, and sometimes its fun to try. I used to LOVE relying on external authorities to name who I "am".
I've been through experiences that I wouldn't have wished on my worst enemy, but yet I grew tremendously from them and found healing, peace and compassion.
And there's more (I contain multitudes!): copywriter, beginner guitar player, somewhat-okay poet, lover of love and human connection, avid backpacker and trail runner, book nerd, ambivert, Enneagram 4, white woman learning how to serve my community with the privilege I was granted. I test on the autism spectrum. I'm a weirdo, seeking other weirdos on this path of living.