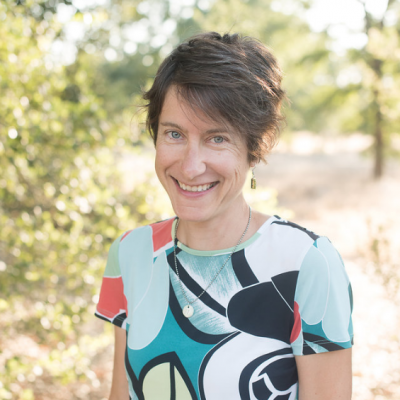 I am a copywriter with passion for sustainability, health & holistic wellness, endurance athletics, and inner growth/healing.
MY IDEAL CLIENT: you change the world for the better. Whether your mission is sustainable technology, personal transformation, medical innovations, or bringing humanely-raised meat to consumers—it does not matter if your audience does not hear your WHY. If one of your potential tribe sees your name or logo and cannot tell their best friend what makes you great, you need a stickier story, one that connects person to person, heart to heart. Connection is what I do. I write YOUR vision, the one that gives people the feels.
Let's talk. Email is "a" at andreafeucht.com, or reach out via LinkedIn:
Below are just a few examples of recent work and recent clients.
Content & Marketing Writing Projects
I wrote event copy and marketing materials for the RiseUP Women's Symposium in Utah, 2021: https://www.gofundme.com/f/rise-up-utah
Health and wellness articles such as vagus nerve 101, botox alternatives, better aging, wearable technology, tap water health, adaptogens for daily health, and more for Innovative Medicine (2019-current)
Headline/teaser writing for The Sundance Catalog  (2019)
Blue Zones Life program (2019): write and edit all content for brand-new lifestyle program by BlueZones, LLC
Aketta/Exo Protein (2019): write feature articles on paleo nutrition and cricket protein for retail company
Edited culture playbook for military client of Gapingvoid.com (2018-2019)
Newsletter content for Gapingvoid.com (2018)
Winning RFP bid for $1 million-dollar green energy lighting construction project. (2018)
Executive and Speaker profiles for BlueZones, LLC (2018)
McCormick Spice Company: more than a dozen cooking, entertaining, and cuisine long-form posts (2018, 2019)
Barefoot Provisions: product copywriting for hundreds of products, including: Thai Almond Sauce, Grass Fed Ghee, and many more! If it's on the Barefoot website, I probably wrote it. (2014-present)
Feature/Bylined Writing
Food/Restaurants:
Restaurant Critic for Albuquerque Journal: 2006-2015, 500+ reviews
My New Mexico food/restaurant guidebook, published by Globe Pequot Press: Food Lover's Guide to Santa Fe, Albuquerque & Taos
January 2017: Iconic New Mexico Chile Dishes (Food Network online)
Dec 2016: The Big Leagues: Albuquerque's Big City-Like Food Finds (Local Flavor Magazine)
Dec 2015: Albuquerque's Top Ten Dishes of 2015 (Local Flavor Magazine)
Oct 2015: Who Knew? Finding Ethnic Gems in Albuquerque (Local Flavor Magazine)
July 2015: Breakfast and Brunch Delights in the Duke City (Local Flavor Magazine)
May 2014: Ugly Ultra Food! (Nutrition for endurance athletes), Or see online on Paleo Magazine Insider (page 14-15)
June 2013: Top Ten Restaurants in Albuquerque (traveler's guide round-up), Guardian Online
Culture, Tourism, Business Profiles:
June 2018: Trail Runners' Guide to Los Angeles (for TrailSisters.net, a resource for outdoorsy women all over the country.
Jan 2015: Hotel Chaco: Modern Meets Native (Local Flavor Magazine)
Dec 2014: All In The Family (a fine-dining family of restaurateurs in Albuquerque), Local Flavor Magazine
May 2013: Nob Appeal (a weekend trip to Albuquerque's Nob Hill), New Mexico Magazine
Professional Links and Profiles
Other profile and portfolio pages are listed here, including interviews with me:
Power To Fly profile for contract writing
Outdoor Retailer Summer Market 2018 interview and profile, with product recommendations.
Personal Writing and Creative Work
I am an ultrarunner and trail enthusiast. I write about hiking and ultrarunning and psychology here: TrailNerd.net. I publish e-books on some of my adventures, like The Wasatch Front 100 (2014) and Hardrock Hundred Endurance Run (2004).
I occasionally design things when I am feeling excited and a bit spunky.