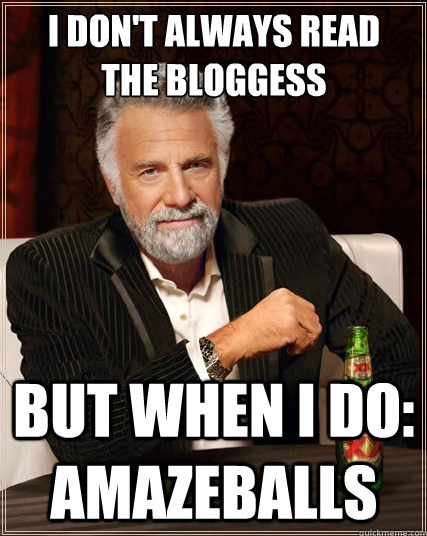 Quickmeme aside, this post is short and sweet.
Jenny Lawson, a.k.a. The Bloggess, has forever changed the way I look at decorative chickens. No shit, any time I see one of those motherfuckers in a store, I think of her immediately. That's some branding, y'all. Impressive (even by Ze Frank standards).
She wrote a non-funny, personal, touching blog post today that got over 1400 comments in a matter of minutes. The commenters are people who love her for spewing out her confusion, her sadness, and her fear. People who have those same thoughts, daily, monthly, or minute by minute.
It's no secret that honesty will get you far. This is yet another example.
We love you, Jenny. And, thanks.