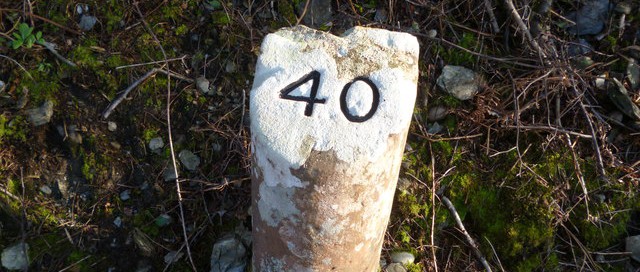 It's a great headline: "[insert sort-of old sounding age here] is the new [insert younger age here]!!!" It's been used by marketing agencies, greeting card companies, and social media acolytes for many years. See what things look like when you just search Google: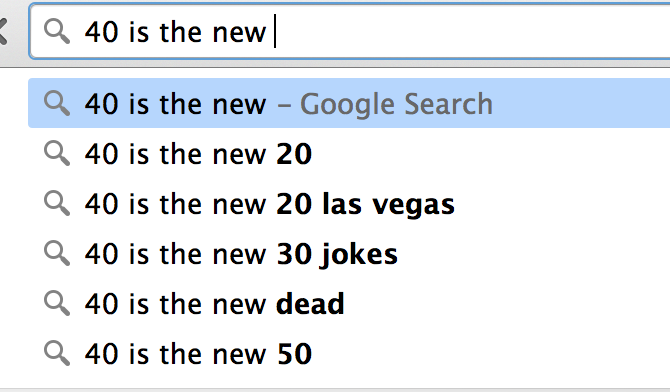 There's certainly the desire to embrace better health insights, younger fashions, and a little bit of silliness. Fashions tend to veer a little bit too young – I'm old enough to have grown up when what your mom wore in her daily life was NOTHING like what her teenage kids wore. Nothing. And both groups were pretty happy with that demarcation.
We also know a ton more about health than we used to, mostly by finally beginning to ignore a lot of the bullshit fed to us (sometimes literally) over the last few generations: that margarine was good, that cholesterol was bad, that low fat was good, that animal-anything was bad, that relaxing in front of the TV was good, that cleaning your own house was bad (or a waste of time), that gyms were good, that getting sunshine was bad . . .  and on, and on. Health is finally beginning, just a little bit, to look more natural. Eat real food. Go outside. Don't buy all the things. Sit quietly by yourself. Sleep in. We're starting to get it, and it will only get better. I just hope it gets better before we go broke from healthcare.
Now, the silliness. I cannot tell you how many people in my own life that have stepped out of the woodwork (women, mostly) to reveal that they, like me, have gone through a major life and/or relationship shake-up at the age of 40 or so. Is it a midlife crisis? Is it reaching the end of childbearing years and realizing you've got a lot more to squeeze out of life than an 8-lb human through your vagina? I have no clue. Ok, I do, but that's for another day. Starting "over" at 40 is refreshing even when it is scary. I (we) are still young. Maybe we spent the last decade kind of spinning our wheels psychologically. By cleaving off and pulling up the anchor it can feel like you've shed that previous chunk of years. At 40 a person can feel both young in body as well as empowered as all get out with a bunch of young adult wisdom acquired.
Which leads me to . . .
"40 is the new . . . " works both ways.
Life – your life, everyone's life – has been happening, even if certain aspects of it were stagnant. Now we have an alternate way of looking at things, something more like:
40 is the new 60!
40 is the new retirement! (If you were lucky and did something smart like Mr. Money Mustache)
40 is the new golden age!
Think of the possibilities when you combine a healthy corporeal space, an optimistic outlook, and the insights from a past that you're sad to leave behind but couldn't see it any other way forward. It's gonna be awesome, this life, and it's gonna be real interesting.