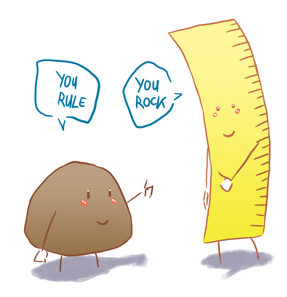 Many people encounter speed bumps that slow us down, or could even stop us if we are already moving slowly, and nudging ourselves over that bump into forward motion is essential.
Here is one little tiny thing, the first of a series, that I've learned from many mentors in my personal life and out on the interwebs that will help the vault over that bump. Each tiny thing takes a few minutes or less, and could involve getting over some fear to execute. But each are worth it and if you have any of that niggling fear, just tell it to STFU and get the thing done.
ONE. Contact someone in your medium-celebrity list to tell them how much they mean to you.
Your 'medium celebrity' list is someone that you admire in a field you are learning, but not necessarily the top of the pile. Let's say you're an aspiring chef. Don't contact Gordon Ramsey or Nobu or Thomas Keller, especially if you are very nervous. (Note – in some circumstances, you could contact the top tier, but that's another topic…)
Contact a "four star" chef near you – if you live in Austin, it could be one of the Top Chef contestants that was eliminated in the middle of the show. Make sure it's a chef that you have some personal experience with, like eating at their restaurant, or cooking one of their published recipes. Let them know you appreciate their effort thus far and you've really been enjoying their recipe for XX and you hope that they are having a wonderful season full of ideas and customers. Don't ask for anything. Just drop a genuine compliment that contains a nugget of your own experience.
Do this every day for a week and just bask in the glow that seems to come from dishing out respect.