Paleo for Thanksgiving? WTF?
Based on the last few years of my own pre-, quasi- and now full- paleo** cooking, I thought I'd share a list of my absolute favorite recipes that work for that glorious Thanksgiving turkey spread. Most, if not all, of them are completely normal. You'd be hard pressed to have dinner attendees complain that these dishes are weird or healthy or out of the ordinary.
In fact, the biggest difference in a paleo friendly Thanksgiving dinner is in the handful of dishes that can simply be omitted (if everyone is on board) or not eaten by those afflicted by caveman food preferences (if you still have lots of bread eaters at the table).
**Note that 'Paleo' is just a limp word in lieu of a perfect and egalitarian way to describe this lifestyle and way of eating. Some folks use "ancestral eating", some use "primal", some just like to say "real food". Some are "nutrient seekers", some are "grandma cuisine", some are "unprocessed". Here's my definition of the food choices this entails instead of a single term:
Well-raised meat, sustainable seafood, and organic produce are all wonderful for the human body, with raw nuts and dairy and fermented foods on occasion and rare encounters with refined sweeteners or alcohol. Any processing is best done by YOU, by hand.
That's the gist; I hope it makes things at least a little less muddied.
Now, let's have some gosh darned recipes, shall we?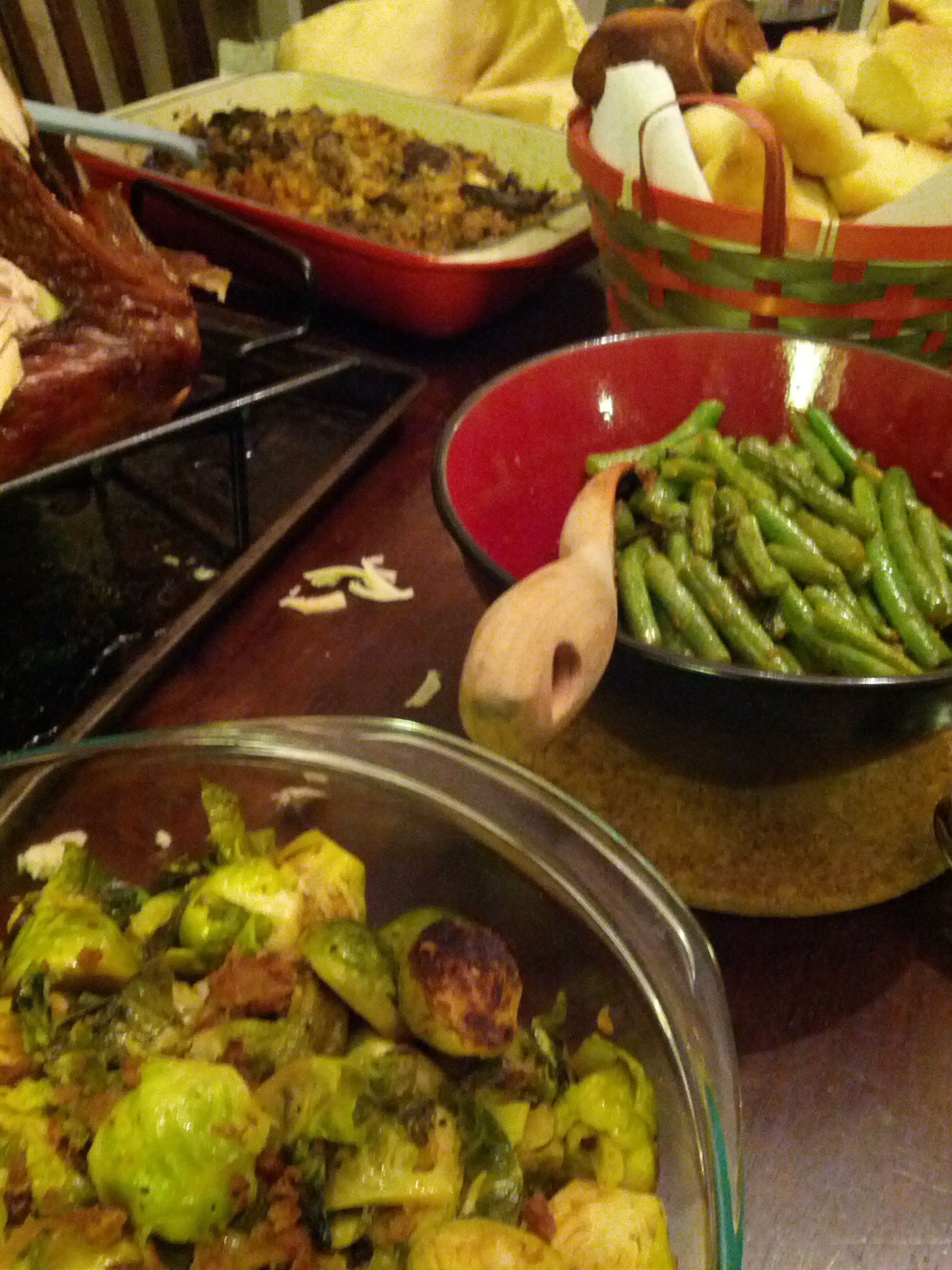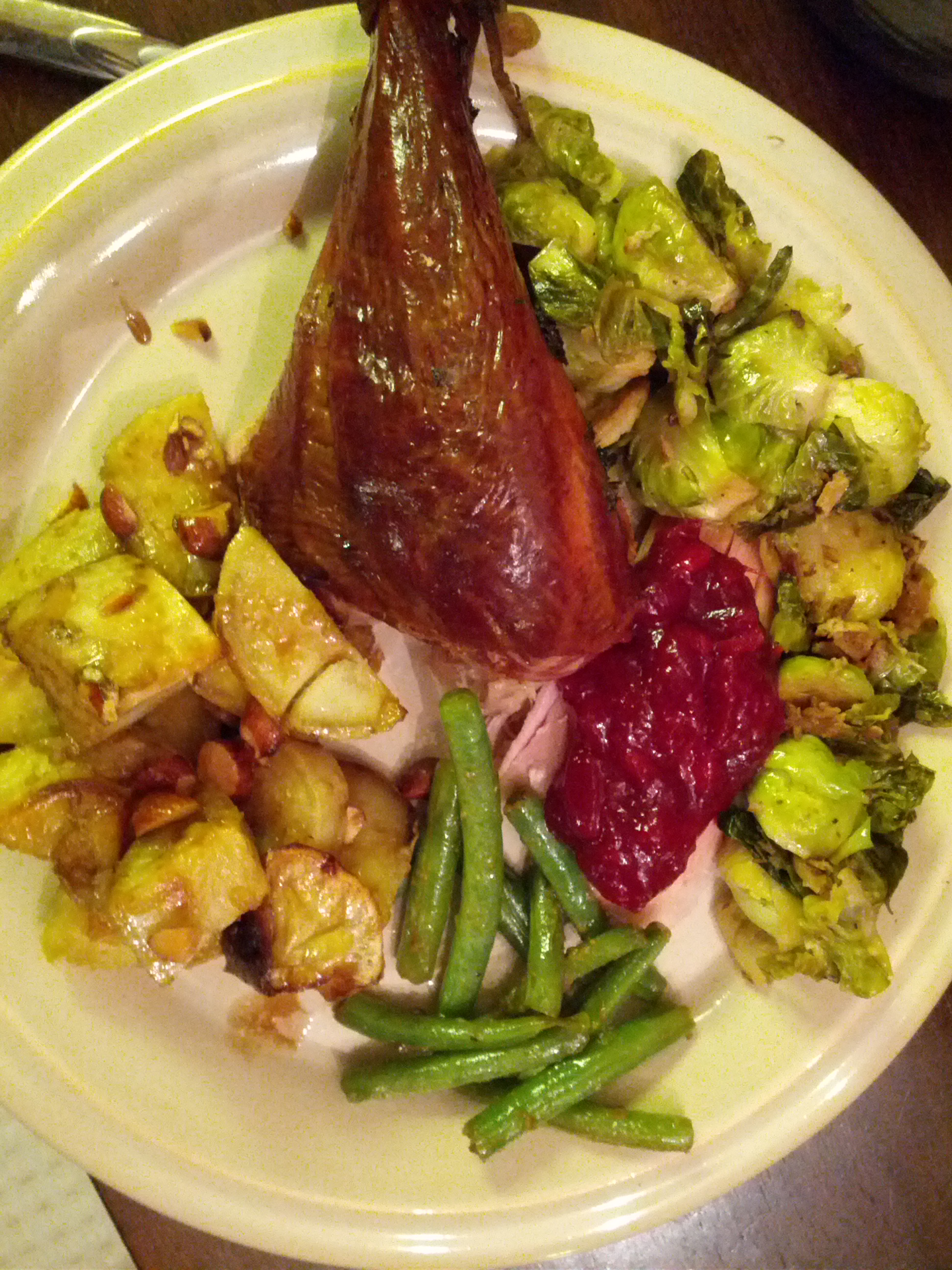 I could go on and on. There are things like wild rice with pecans (oh-so native!) or things even more native to my current home like chiles and squash and corn for stuffing. The recipes are out there.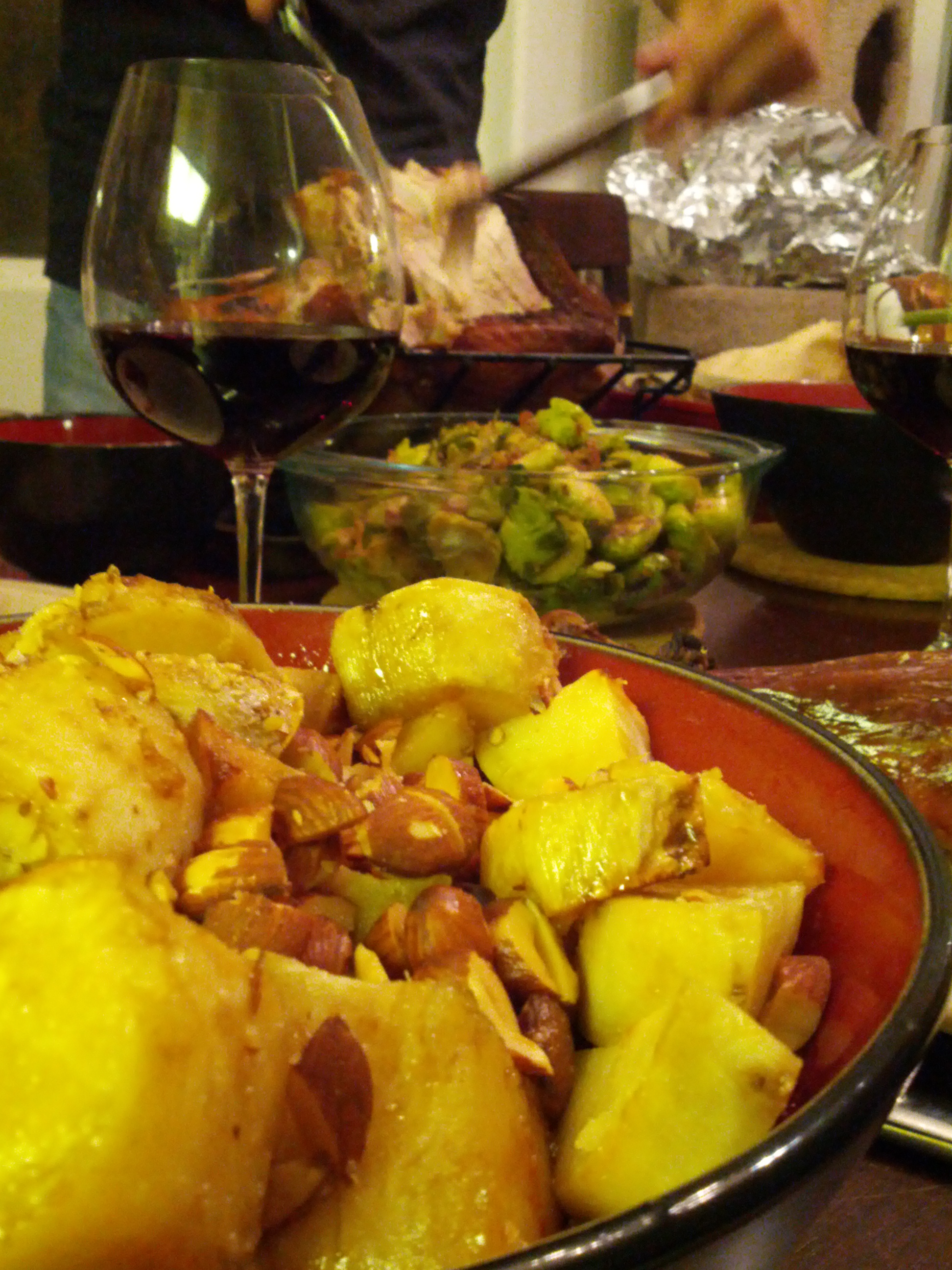 Just know that you don't have to have that stupid-sweet marshmallow sweet potato dish or the green beans with canned soup and canned onion rings in order to have a "real" Thanksgiving dinner.
To have a REAL Thanksgiving dinner, here are the things you need: family and/or friends at a table, and food on that table. Got those? Good. Have a Kitteh: